Anti-Counterfeit Labels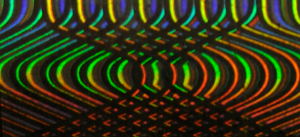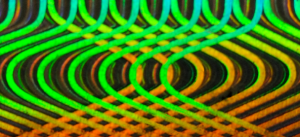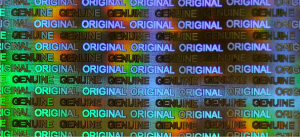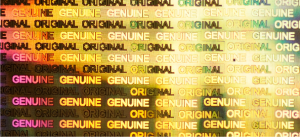 There are several anti-counterfeit label alternatives which provide the means by which to assess product authenticity and quality.
Diffraction Foil
With respect to the printing process Hotfoil, Diffraction Foil is the 'ink' used on printed diffraction foil security labels or simply any label that will benefit from its unique flamboyance. The diffraction pattern is transferred to the label with either a 'wallpaper' philosophy or with the right equipment, as a precisely 'registered' design that doesn't 'bleed-off' the label. The resulting label changes appearance as light falls on it from different angles relative to the observer, and as such is difficult to replicate. This allows a judgement about authenticity to be made. Cost effective generic or customised diffraction designs are available.
N.B. Cost effective 'wallpaper' diffraction label-materials are also available in a few designs.
Iridescent Ink
Labels can be printed with iridescent ink which appears to change colour when seen from different angles.