Barcode Labels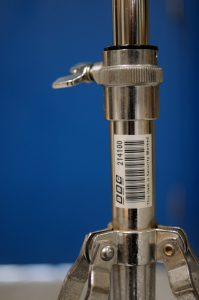 We manufacture barcode labels in any number of variations and either incorporated into your own label design or just in their own right. We offer effectively any label size and with particular adhesion and durability characteristics to suit your particular application if required.
Serialised Barcodes
Our serialised barcode labels can be found in, but not limited to, critical industries such as Biochemistry & Pathology laboratories, Pharmaceutical, Electronics, Logistics, Packaging and Document Management etc..and because we have our own programming expertise, we can provide useful modifications such as using our own custom algorithm to, for example, 'compresses' a very large number into a small code.
Static Barcodes
Where a barcode doesn't increment, such as is customary in food labelling, we offer the same flexibility as for all our code labels where the adhesion and durability characteristics can be arranged to suit your conditions.